It is often easy to get caught up in the seemingly picture-perfect lives of celebrities. With all of their fame, fortune, success, beauty, etc – it is hard to imagine there ever being a time in their lives when they had it tough. However, even some of the most famous movie stars and singers have gone through their own times of struggle and hardship.
Actress Leighton Meester is definitely one of these celebrities. Although many of us know her as the mega-rich and slightly snobbish fashion-forward socialite Blair Waldorf from the beloved 2000s teen-drama series Gossip Girl, there is a lot about the real-life person behind the character that many people don't know about.
From growing up in a halfway house to struggling to make ends meet with her single mother, Meester has definitely had to go through a lot to get to where she is today.
TV star
Leighton Meester first rose to prominence in 2007, after landing the role of a lifetime as the mega-affluent New York City social queen, Blair Waldorf in CW's hit teen-drama Gossip Girl. And since the memorable series epic finale in 2012, Meester – now 33 – has continued to prove herself as a force to be reckoned with in Hollywood starring in a variety of films and shows such as her current role in the popular ABC sitcom Single Parents.
However, although it may seem like the beautiful actress has it all, a successful career and not to mention a happy marriage and family with fellow 2000s TV icon Adam Brody (aka Seth Cohen from The O.C.), Meester has actually had to face her fair share of struggles in life.
Raised in a halfway house
Meester's difficult upbringing stems from the very day she was born. At the time of her birth, Meester's mother, Constance Meester, had just began a ten-year prison sentence for bringing illegal substances into the U.S. from Jamaica. Following the delivery, Constance and her future Hollywood actress newborn were sent to live in a halfway house for three months so that she could nurse her infant daughter.
However, after the three months were up, Constance had to return to jail in order to finish her sentence. Baby Meester was sent to live with her grandmother in Cincinnati as her father, Douglas, was also unable to raise her due serving some time of his own.
Breaking the law
Right before Meester's birth, her father had been arrested, like her mother, on charges of bringing in illegal substances into the country from Jamaica. However, the actress' mom and dad were not the only criminals in her family, her grandfather and aunt were also busted for working on the large-scale operation with her parents.
Meester's Aunt, Judy McNelis, actually was the first woman ever to appear on the U.S. Marshals' 15 Most Wanted List after escaping from prison during her sentence. The Gossip Girl star's older brother, Douglas, later faced charges of his own and in 2002 was accused of allegedly assaulting a fellow student during his time at Colorado's Air Force Academy.
Crazy history
Over the years, the former Gossip Girl actress has been open about her unique upbringing. "I think it just makes me appreciate the things that I have now," the star once told US Weekly during an interview. However, despite her family's criminal background, she has admitted in recent years that her childhood wasn't all that bad, and that there were some happy moments during her youth.
"My family has a crazy history. Probably the craziest I've ever heard of," she confessed. "I look back now and I see it in a nice light. It wasn't uncomplicated, but I played outside, I went to the beach. There were happy, fun times."
Fresh start
Luckily, Constance's ten-year sentence got reduced to 16 months, and after she was released she regained custody of her daughter and they moved to Marco Island, Florida to start their life together. Meester found her passion for acting early on, and would often participate in shows at the local playhouse.
By the time she was ten years old, the future actress' love for performing had become apparent, so Constance took her to a modeling competition in Atlanta, Georgia. While she was there, an agent who spotted her signed her right away and asked Meester and her family to relocate to New York City so she could begin her career. The following year, Meester, her mother, and her two brothers Douglas and Lex all moved to the Big Apple.
Financial stress
However, life in New York was not as glamorous as they had expected. Although Meester was booking modeling jobs with major brands and stores such as The Limited Too, Bloomingdale's, and Ralph Lauren – her mother was still struggling keeping up with the bills of living in the expensive city.
At this point, the family was reportedly moving around from one "dodgy rental" to the next in the West Village and Inwood neighborhood in Manhattan's northernmost corner, and were struggling to make ends meet.
Career-driven
The Single Parents star opened up to Marie Claire about her early teen years, saying that she chose to focus on her career as an actress and even preferred to take acting classes with adults since she felt that she "couldn't relate to kid stuff" that most people her age were experiencing.
She spoke about her true priorities as a kid, "'Jimmy doesn't like me!' Who cares? I was worried we didn't have gas money or food. Those were my concerns."
Skipping prom
In fact, Meester was so focused on work and becoming a Hollywood star and helping her mother and brothers pay for their bills that she didn't have time for a typical teenage social life, and especially not for dating.
She even decided to pass up going to prom due to the fact that she didn't want to waste money on a ticket. "It was a lot of money for a ticket," she said. "And I just didn't care that much."
Big break
Lo and behold, by 2007, when Meester was 21 years old, all of the years of hard work and dedication that she put towards her career finally paid off. She was cast in her breakthrough role as lead Blair Waldorf in CW's Gossip Girl – which would go on to last for six seasons.
Shortly after its premiere season aired, Meester went on to receive critical acclaim for her performance and was even praised by many as the breakout character of the series.
Mother-daughter feud
However, as Meester skyrocketed into some serious fame, the relationship between her and her mother seemed to worsen. It took an especially chaotic turn in 2011. The actress had reportedly been sending her job-less mom $7,500 each month in order to help take care of her younger brother, Lex.
However, the Gossip Girl star then allegedly accused her mother of spending the paychecks she received each month on herself for "plastic surgery, Botox, and hair extensions" instead of her son.
Misused allowance
The real reason Meester was giving a monthly payment to her mother to begin with was to reportedly help take care of her beloved younger brother, Lex, who was going through some severe health issues at the time and was recovering from brain surgery. The checks the actress sent to her mom were not meant for her, but to help pay for Lex's medical bills.
The star was allegedly "disgusted" after finding out that her mom was using these checks for her own personal material reasons instead of going towards her younger brother like promised.
Cut off
Meester was so upset with her mother's misuse of the payments, that she ended up cutting her off completely and refused to give her any more money. Constance was furious as her famous daughter's halt of financial support and threatened to sue her if she didn't start up again with her monthly allowance.
According to the mom, she and the Gossip Girl actress had an "oral contract" which allegedly required her to "pay her $10,000 a month for life."
Legal battle
After hearing her own mom's threat, the TV star felt that the only way they could settle the argument once and for all was to file her own lawsuit against her mother.
Meester followed through with the lawsuit and finally, in June 2012, the judge took Meester's side, agreeing that there was no such contract between Constance and her daughter and that she didn't owe her mom anything and didn't have to pay her one more cent.
Asking for custody
During the actress' lawsuit against her mother in 2011, she also reportedly asked that she receive full custody of her younger brother Lex, who is now 25.
An inside source claimed at the time that Meester wanted "Lex to leave their mom's California home and come to live with her in New York," adding that she is "really close to her brother" and "just hates that she can't be there to help him more."
Without a home
While the custody feud's exact terms were never revealed, by 2014 it had become evident that Meester's brother remained under his mother's custody.
Constance spoke to InTouch at the time claiming that her famous daughter had reportedly stopped sending payments altogether and that she lost her and Lex's home and couldn't even afford to buy groceries and that they were looking into shelters. "I only have $26 left," Meester's mom claimed. "If something doesn't happen soon, we'll be homeless by the holidays."
Serious claim
Following the legal feud between Meester and her mom, Constance actually went ahead and countersued her daughter for three million dollars for the money that she believed she "owed" her. During the countersuit, Meester's mother also made some alarming claims, accusing her daughter of "hitting her with a bottle" sometime in 2010.
Constance stated that the fight got so bad that her son had to pull the two of them apart. However, Constance later dropped the countersuit altogether.
Relationship struggles
Meester hasn't only had a tough time in regards to her relationship with her mother, but also with boyfriends as well. Although it is hard to imagine the gorgeous star ever having difficulty in the world of dating, the actress revealed to Seventeen back in 2010 that she often struggled to find "the right fit in a romantic relationship."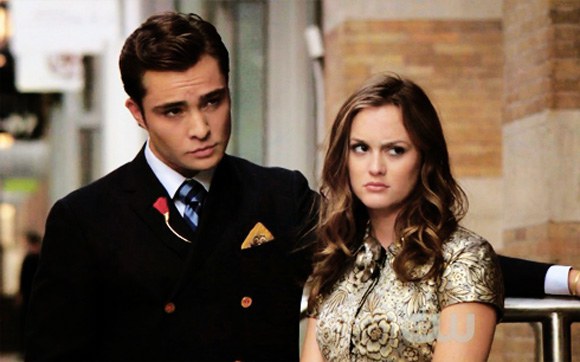 In a separate interview she said that dating "isn't the most important thing," adding, "I'm not sure I ever want to get married. The only time a relationship is good is when you really love them," she said.
Co-star boyfriend
Of course, as we know now, she eventually ended up finding "the one" with her husband of five years Adam Brody – but before him she was involved in another high-profile romance. Meester started dating her Gossip Girl co-star (who also happened to play her on-screen lover) Sebastian Stan in 2008 after meeting on set, and stayed together for two years until Meester reportedly called things off because she "didn't know how to be in a relationship."
Despite being the one to call it quits, the actress later revealed that it was the only breakup she ever had that "was really hard" claiming the experience "taught me a lot about myself and love and life."
Finding true love
Luckily, Meester was able to find her true love after all in 2011, after meeting star of The O.C. Adam Brody on the set of the romantic comedy-drama film The Oranges which they both starred in. By 2013, news had already broken out that the two legendary TV/film stars were "hanging out" and by February 2014, the celebrity couple exchanged vows in an intimate ceremony in Northern California.
Since then, the pair have been keeping their relationship private and out of the limelight, appearing together for red carpet events only occasionally.
Modern couple
Despite keeping their relationship somewhat private, Meester has opened up every now and then about her and Brody's marriage. In an interview with ET the actress spoke about her and The O.C star's special connection they have with one another.
"I think we're a pretty modern couple," she admitted. "I think we sort of toggle back and forth, we both work, but also being actors, I think we understand each other, what we're both going through."
Mom life
Meester and Brody welcomed their first child, their daughter Arlo Day Brody, into the world on August 4, 2015. Although they have been keeping their family life out of the spotlight – rarely posting on social media or stepping out for public outings together – the actress has occasionally spoken out about mom life. In a recent interview she spoke about what it is like being an actress and a mom.
"When work is work, it's, like, super intense and long hours and you might not see your family for a long period," Meester said. "But then I'll have, like, months off at a time, so I can really be home and spend time with Arlo. I prefer it that way."
Wouldn't change a thing
Although the Single Parents actress may have had a difficult past and upbringing, today she claims to be the happiest she has ever been, stating that everything she went through only made her stronger.
"I wouldn't change anything in the past because I'm happy where I am now," Meester said. "And I think that that's one of the many wonderful parts of not only having a child and meeting your soulmate, but also I feel really lucky career-wise – really in a place that I want to be."